Hello, I am Nina Folkersma (1969, Buitenpost) and I'm an independent curator, editor and advisor, based in Amsterdam.
Since 1996, I have been working as an independent and employed curator and editor in the field of contemporary art. I have extensive experience in putting together exhibitions, writing and editing autonomous and accompanying texts, establishing national and international collaborations, leading professionals from various disciplines and tapping into different funding sources.
My resume shows a broad range of skills and activities, and reveals that I – as a true Gemini – am very versatile. I am always looking for new and exciting ways to mediate contemporary art projects to the public. I have an open and creative perspective on contemporary art and love creating fruitful connections between various artistic disciplines. My main strengths are developing and executing innovative and imaginative project proposals, and enthusing artists, colleagues and varied audience groups.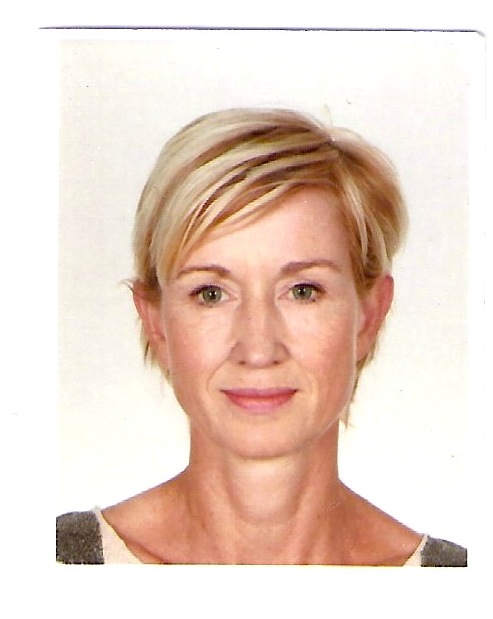 Resume
Nina Folkersma is a independent curator, living and working in Amsterdam. She holds an MA Art History from the University of Amsterdam and was one of the first participants of the Curatorial Programme of De Appel. Between 1997 and 2004, Nina Folkersma was a writer and editor of Metropolis M, the leading Dutch magazine on contemporary art. From 2006 to 2009, she was a curator at S.M.A.K. Stedelijk Museum voor Actuele Kunst in Gent, Belgium.
As an independent curator, she has organized a great number of exhibitions, symposia and projects, amongst others for the 2nd Johannesburg Biennial (South Africa), Emergent (Belgium), Rijksmuseum voor Volkenkunde (Leiden), Stedelijk Museum Bureau Amsterdam, Oude Kerk (Amsterdam) and West (The Hague). From 2012 to 2017, she was chair of Art Table Nederland and organised the international symposium [Hard Talk on] Soft Power at the Rijksmuseum Amsterdam. And between 2014 and 2017, she curated six editions of De Grote Kunstshow for several theaters and museums in the Netherlands.
At present, Nina Folkersma is a guest-curator at Castrum Peregrini in Amsterdam and Museum Boijmans van Beuningen in Rotterdam. In addition, she is an adviser to the Dutch Council for Culture.
I live in Amsterdam with my 10 year old son Romer.
Interviews
Here you can read some interviews with me (Dutch only):
Bulletin Kunsthistorici, Soms voel ik heimwee naar de museumwereld, voorjaar 2016
Museumtijdschrift, De conservator: Nina Folkersma, 2 maart 2015
Humanistisch Verbond, Once in an Lifetime … the making of, 21 april 2016
Metropolis M, Waarom [Hard Talk on] Soft Power, 20 november 2015
NRC Handelsblad, De smaak van Nina Folkersma, 29 november 2014
Metropolis M, Madness & Arts Festival in Haarlem, Interview met Nina Folkersma, 27 september 2010
Het Parool, Een lesje kunst (De Grote Kunstshow), 28 november 2013
De Groene Amsterdammer, Weg met de musea, 30 april 1997