Hello, I am Nina Folkersma (1969, Buitenpost) and I'm an independent curator, editor and advisor, based in Amsterdam.
Since 1996, I have been working as an independent and employed curator and editor in the field of contemporary art. I have extensive experience in putting together exhibitions, writing and editing autonomous and accompanying texts, establishing national and international collaborations, leading professionals from various disciplines and tapping into different funding sources.
My resume shows a broad range of skills and activities, and reveals that I – as a true Gemini – am very versatile. I am always looking for new and exciting ways to mediate contemporary art projects to the public. I have an open and creative perspective on contemporary art and love creating fruitful connections between various artistic disciplines. My main strengths are developing and executing innovative and imaginative project proposals, and enthusing artists, colleagues and varied audience groups.
Interviews
Here you can read some interviews with me (Dutch only):
Bulletin Kunsthistorici, Soms voel ik heimwee naar de museumwereld, voorjaar 2016
Museumtijdschrift, De conservator: Nina Folkersma, 2 maart 2015
Humanistisch Verbond, Once in an Lifetime … the making of, 21 april 2016
Metropolis M, Waarom [Hard Talk on] Soft Power, 20 november 2015
NRC Handelsblad, De smaak van Nina Folkersma, 29 november 2014
Metropolis M, Madness & Arts Festival in Haarlem, Interview met Nina Folkersma, 27 september 2010
Het Parool, Een lesje kunst (De Grote Kunstshow), 28 november 2013
De Groene Amsterdammer, Weg met de musea, 30 april 1997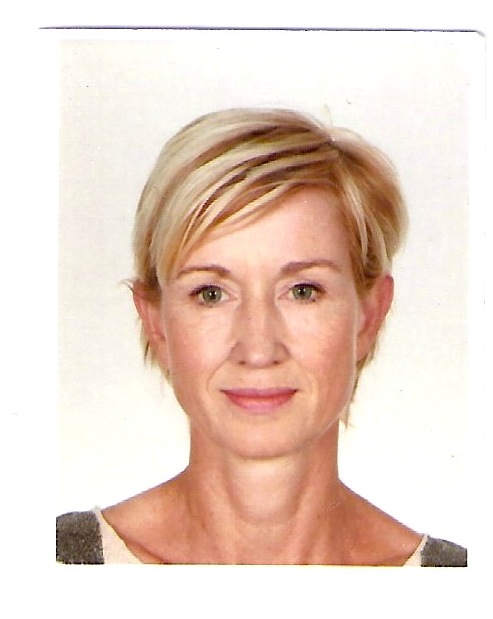 Resume
After graduating with honors in Art History from the University of Amsterdam, I completed the Curatorial Programme of De Appel in 1996. Since then I have worked both as an independent and employed curator in a number of different contexts.
In 1997, I stayed in Johannesburg (South Africa) for 3 months where I served as an assistant to the Artistic Director Okwui Enwezor and his co-curators at the 2nd Johannesburg Biennale. Two years later, I coordinated a comprehensive seminar together with Okwui Enwezor for the National Museum of Ethnology in Leiden.
In 2003, I initiated a new project space in Amsterdam, called Quarantine Series, a small-scale institution that presented a dynamic and internationally oriented programme of solo exhibitions, music performances, screenings and debates. Added element to the programme was the creative use of the website and invitations as autonomous platforms for graphic designers and sound artists.
In 2006, I moved to Ghent (Belgium) to work as a guest curator for 3 years at the S.M.A.K., Stedelijk Museum voor Actuele Kunst. Apart from developing an international exhibition project about ornament, craftsmanship and critical thinking, I also curated solo shows of Jesper Just, Daria Martin and Victor Alimpiev, and generally acted as an international 'ambassador' for the museum.
In 2010, I was appointed as the Artistic Director of the 3rd international Madness & Arts Festival, a multi-disciplinary festival about art and psychiatry that took place in Haarlem, The Netherlands.
Next to my curatorial experience, I have a curriculum as an art critic and editor. I regularly contribute to Metropolis M – the leading Dutch magazine on contemporary art, of which I was also an editor for many years – and other art magazine and catalogues.
At the moment I am curator of De Grote Kunstshow (The Big Art Show), a unique show that uses the theatre to bring contemporary art to the limelight in a different and appealing way. I am also a member of the advice committee of the
Kunst Noord/Zuidlijn
 in Amsterdam and the chair of the board of
ArtTable Nederland
.
I live in Amsterdam with my 8 year old son Romer.